Same equipment as last time, this time only with different fins, for testing. They were extremely heavy, so I had to use a lot of strength to be able to keep my horizontal position.
The other interesting part in this dive was the relique of a wooden boat at about 6-7 m deep. It is being said, that it is there since the time of the romans.
Unfortunately, its conservation is not very good, so you can't see too much from it.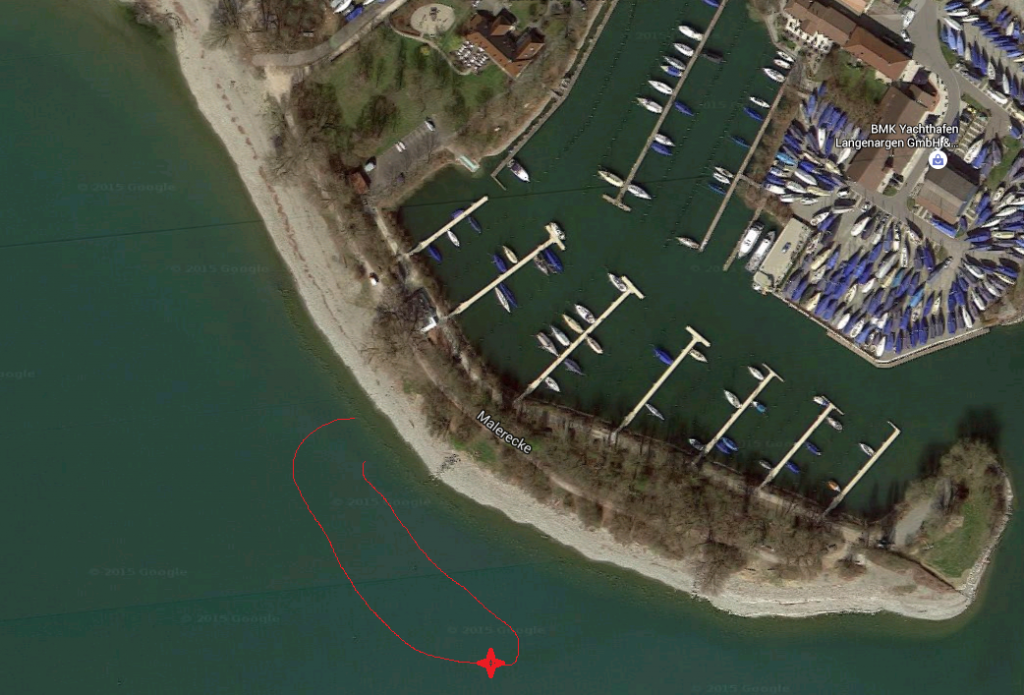 I have seen for the first time eels as big as my arm. They were hiding in the rocks at 3 to 7 m deep. They seemed quite used to humans with flashlights and were very relaxed.

Posted in diving and tagged aale, eels, langenargen, malersecke